Cosmetic Dentist – Longmont, CO
Enhance Your Smile with
Custom-Tailored Cosmetic Dentistry
When most people think of the "perfect" smile, they think of Hollywood celebrities lighting up the red carpet with their bright, symmetrical teeth. What many people don't realize is that's not actually natural—in many cases, their smiles are a product of cosmetic dental treatments like veneers, teeth whitening, and smile makeovers. At Coats Dental Group Family & Cosmetic Dentistry of Longmont, we offer several custom-tailored treatments to boost your confidence by enhancing the appearance of your smile with cosmetic dentistry in Longmont, CO.
Why Choose Coats Dental Group Family & Cosmetic Dentistry of Longmont
for Cosmetic Dentistry?
Skilled & Experienced Dental Team
Comprehensive Dentistry Under One Roof
Lifelike Composite Dental Veneers
Veneers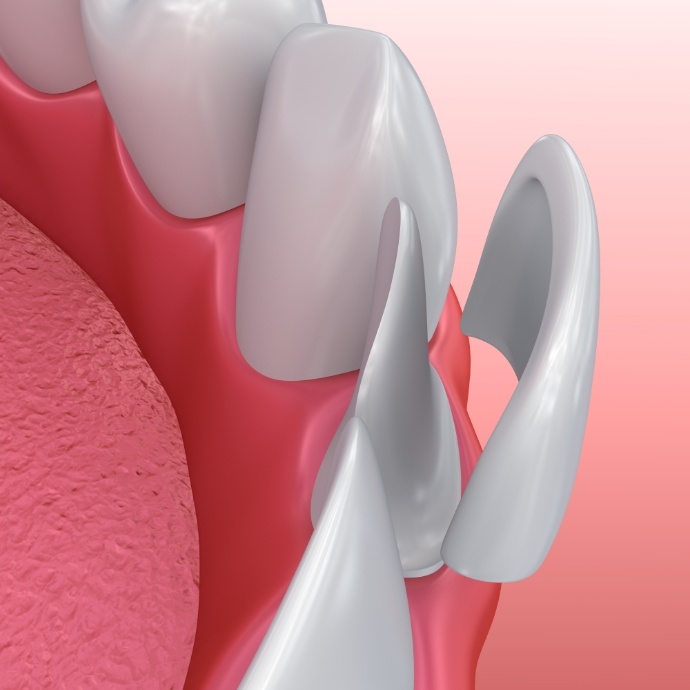 Veneers are a comprehensive cosmetic dental treatment because they can address virtually all imperfections, from slight misalignment to broken and gapped teeth. Dr. Brian Coats handcrafts composite and porcelain veneers that look realistic, so nobody will be able to tell that you've had dental work done. They're designed to fit over the visible surface of individual teeth to conceal flaws, and with the proper maintenance, they can last for 25 years or longer if properly maintained.
Metal-Free Dental Restorations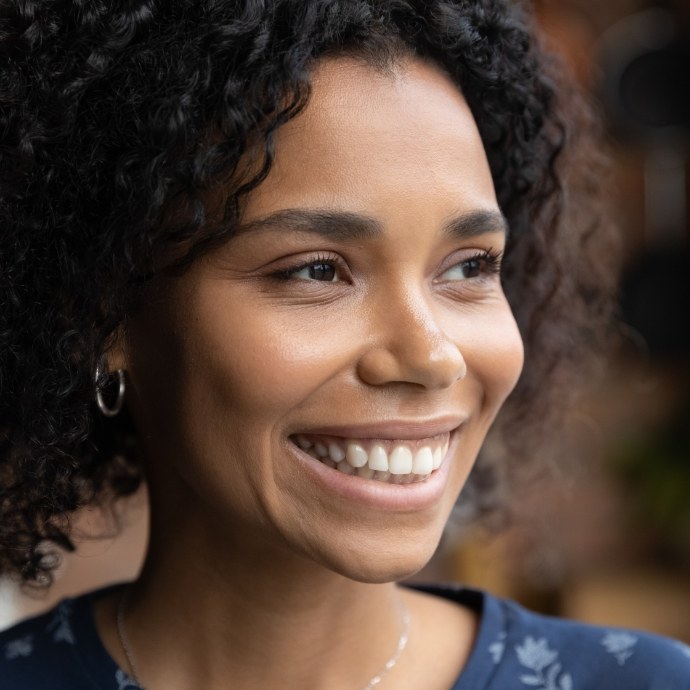 In the past, dentists would use metal compounds to craft cavity fillings and crowns. Today, we utilize natural-looking materials that are gentler on your teeth and gums, like zirconia and porcelain. Not only do they not cause discoloration and sensitivity like metal restorations do, but our team customizes them to look like your natural surrounding teeth, so they seamlessly blend in with your smile once they're placed.
Cosmetic Dental Bonding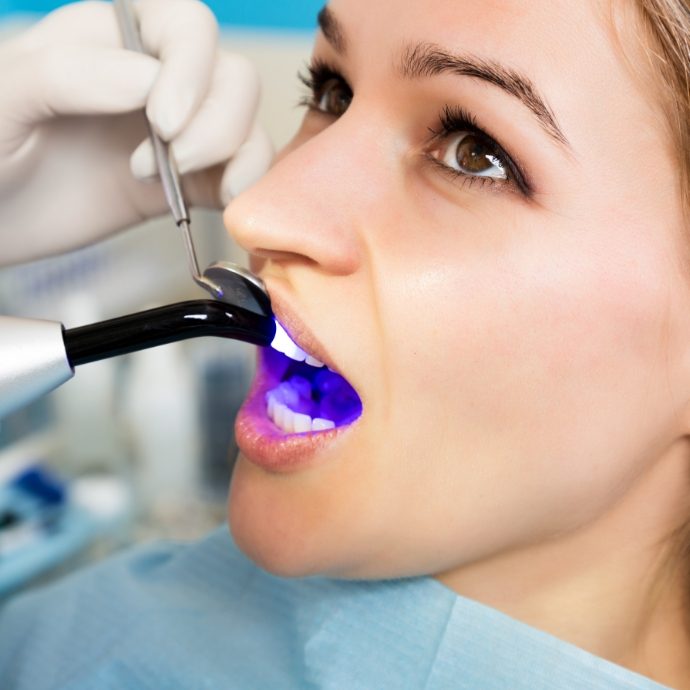 If you have minor to moderate dental damage, like chipped and broken teeth, or your teeth are gapped or severely discolored, cosmetic bonding is a fast, cost-effective solution to restore the appearance of your smile. Using the same material that we use to fill cavities, we can sculpt the missing portion of your tooth and adhere it to your existing enamel. Once it's fused, the repair will function as a natural extension of your existing tooth structure, allowing your smile to look complete and natural.
Teeth Whitening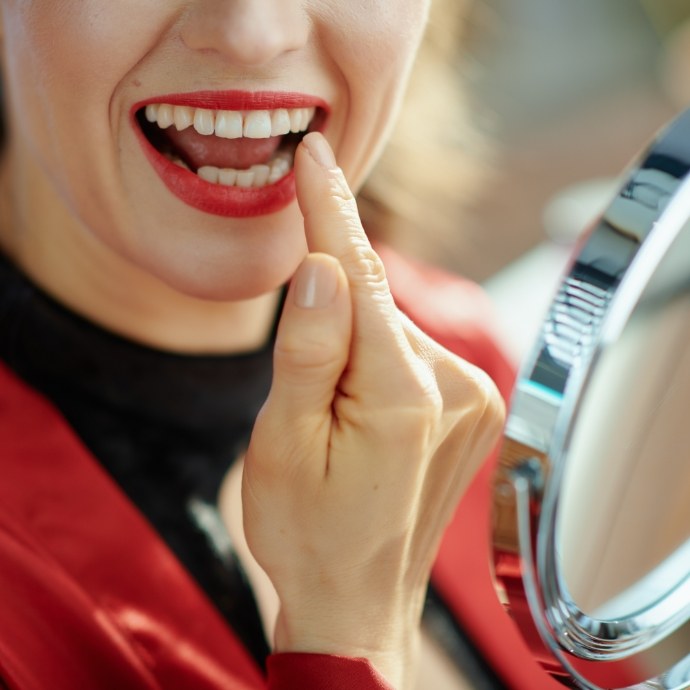 We offer fast in-office teeth whitening administered by your cosmetic dentist in Longmont as well as convenient professional take-home teeth whitening kits. These treatments contain concentrated ingredients that penetrate the deepest stains within your teeth, lifting them and restoring your smile's brightness. Take-home whitening kits offer optimal results within about two weeks of use, while in-office teeth whitening only takes 20 minutes to transform your grin.
Learn More About Teeth Whitening
Smile Makeovers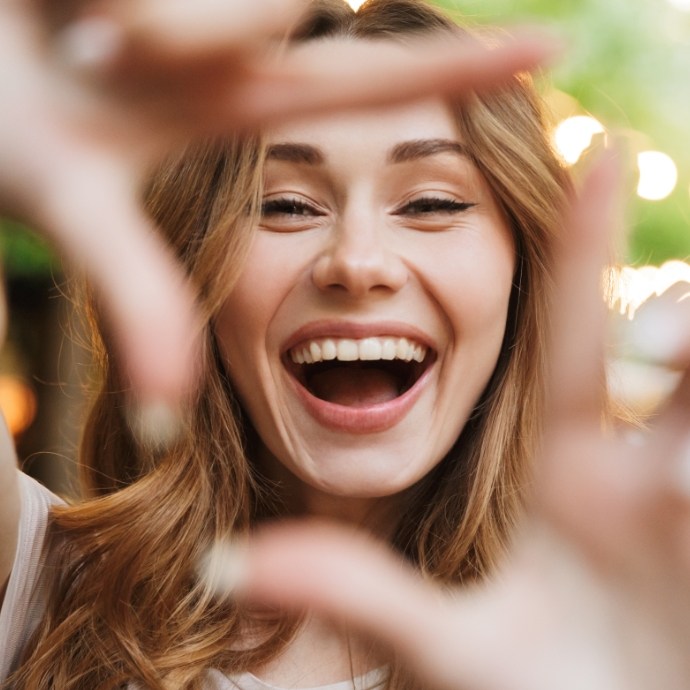 If you have several cosmetic imperfections that you'd like to address at once, then a smile makeover may be the best option for you. Dr. Brian Coats will sit down with you and ask about your smile goals and any specific imperfections that you'd like to address. Based on your budget, timeline, and desires, our team will create a custom-tailored treatment plan for you that includes two or more restorative or cosmetic procedures that we offer.
Invisalign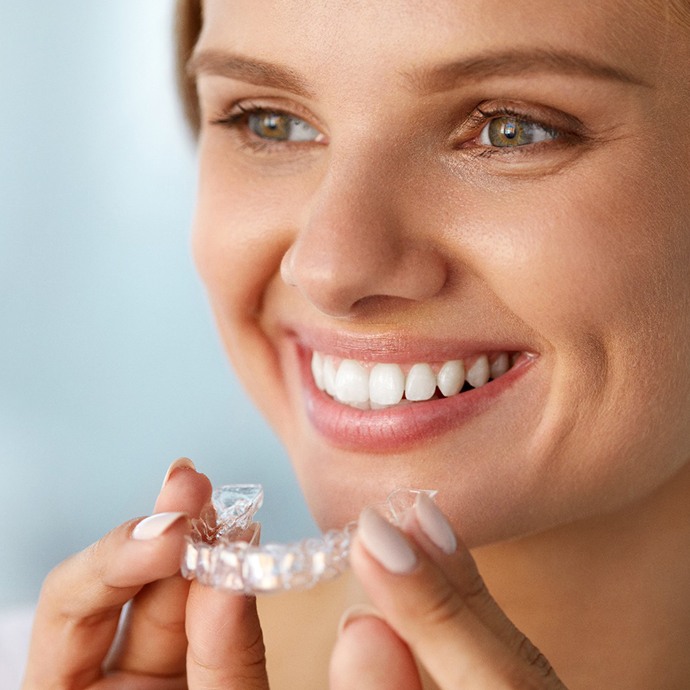 Do you find yourself with noticeably crooked or gapped teeth? Are you bothered by your underbite or overbite? A misaligned smile can take a toll on your confidence and your oral health, which is why we're proud to offer Invisalign in Longmont. As a preferred Invisalign provider, our team has helped countless patients achieve the happier, healthier, and straighter smile they deserve! Invisalign is widely considered to be the most convenient orthodontic treatment available, and it's an excellent choice for busy adults and image-conscious teenagers alike.
Understanding the Cost of Cosmetic Dentistry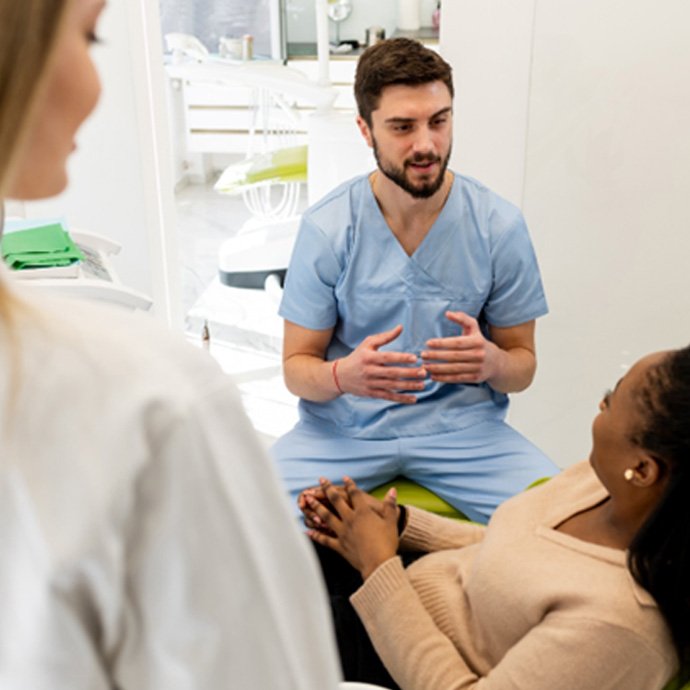 When learning about the different types of cosmetic dental treatments, it's natural to be curious about the cost. Good news: we are here to help make finding the answer nice and simple. For specific questions, you're always welcome to reach out to our team directly so we can provide you with immediate assistance or help you schedule your consultation . Otherwise, you can keep reading to learn a bit more general information about the cost of cosmetic dentistry in Longmont.
Which Cosmetic Dental Service Is Right for Me?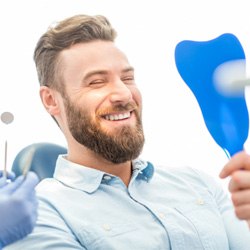 Of course, one of the first factors that will affect the cost is the type of smile-enhancing treatment you choose.
Veneers – Veneers are one of the most sought-after cosmetic dental services because they can address everything from minor misalignment to permanent discoloration – all in just two or three appointments! While the upfront cost is a bit higher, your veneers can last for 20 years with proper care, making them cost-effective in the long run.
Cosmetic Dental Bonding – Similar to veneers, cosmetic dental bonding can conceal multiple dental imperfections at once. Perhaps even better, this is one of the most cost-effective treatments upfront! The results typically last for several years at a time too.
Teeth Whitening – Teeth whitening is typically mid-range in terms of cost, but it's well worth the money, especially compared to over-the-counter treatments. Clinically tested, both in-office and take-home options are effective, safe, and capable of blasting away stubborn stains in no time.
Invisalign – With Invisalign, you can address misalignment without the metal. Although the upfront cost is higher, the results have the potential to last a lifetime with proper care, like wearing your retainer each evening.
Cosmetic Dentistry Can Be an Investment Worth Making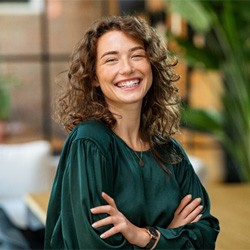 At first glance, it might seem like cosmetic dentistry is nothing more than a way to boost your confidence. While that's certainly a benefit, it isn't the only reason to consider it! Investing in your smile can improve your love life, enhance your professional success, and even make you look younger. Plus, many treatments that fall into this category can actually benefit your oral health too.
How to Make Cosmetic Dentistry Affordable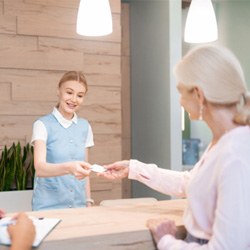 It's true; dental insurance providers typically don't cover cosmetic dentistry treatments since they aren't "medically necessary." Don't get discouraged though – our Longmont cosmetic dentist offers several other ways to save:
Flexible Financing – Don't want to pay for your entire treatment upfront? Luckily, you don't have to! With trusted third-party financiers like CareCredit and LendingPoint, you can space-out your payments into manageable monthly chunks.
In-House Membership Plan – With our in-house membership plans, you can get essential preventive care and discounts on restorative treatments. These savings will help make your journey to your dream smile more affordable!
Special Offers – To lower your out-of-pocket expenses, we also offer periodic special offers on everything from Invisalign to teeth whitening. To learn more about our latest offers, get in touch with our team!
If you have a question about a specific treatment or would like to learn more about the price, don't hesitate to get in touch with our team so we can help.
Cosmetic Dentistry FAQs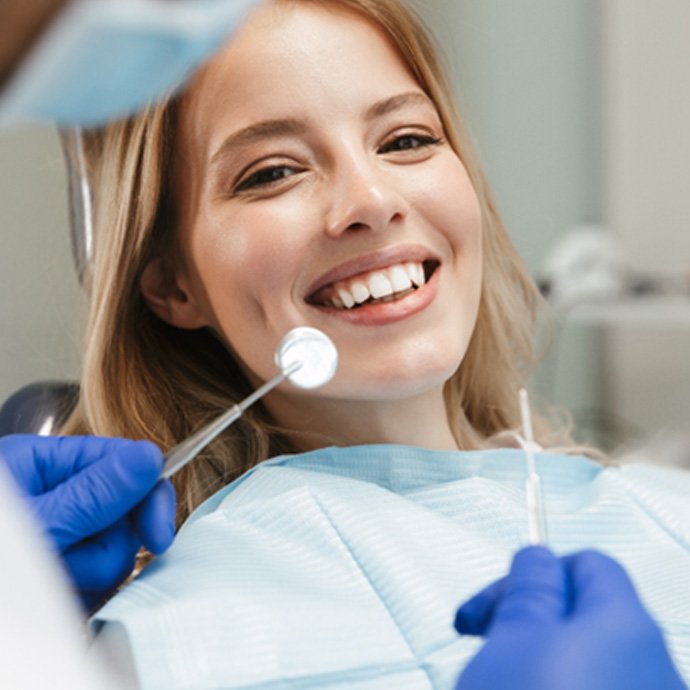 Have a question about cosmetic dentistry in Longmont? Let us help you find the answer! Below, we've responded to a few of the most commonly asked questions on the topic. Can't find the answer you're looking for? Then don't hesitate to get in touch with our team directly!
Does Cosmetic Dentistry Hurt?
Good news: our dental team is here to ensure that your journey to your dream smile is as painless and stress-free as possible. This is an easy feat since many treatments (including teeth whitening and cosmetic dental bonding) don't require a numbing agent – they are that pain-free! For more extensive treatments, we can walk you through the process so you know exactly what to expect, from when we numb your mouth to the recovery period. Plus, we offer sedation dentistry for patients who feel nervous or struggle with dental-related anxiety. In short, we will go above and beyond to ensure you're as comfortable as possible every step of the way.
How Long Does Cosmetic Dentistry Last?
That largely depends on two things: the type of cosmetic dental treatment you choose and how well you care for your smile. While teeth whitening can last for several months and cosmetic dental bonding can last for a few years, the average lifespan of veneers is 10+ years. Furthermore, the results of Invisalign can last a lifetime! Across the board, maintenance is key. Some best practices include implementing a solid oral hygiene regimen, visiting your dentist every six months for a checkup and cleaning, avoiding unhealthy dental habits, and keeping your consumption of dark-colored foods and drinks to a minimum.
Is Cosmetic Dentistry Covered by Insurance?
Usually, no. While there are some exceptions (like metal-free restorations), dental insurance providers typically don't cover cosmetic dental services. The good news is that our team offers several other financial options to make the cost of your care more affordable, including flexible financing and periodic special offers. Don't worry – we'll review each of these options in-depth at your consultation so you can confidently decide which one is best for you.
How Do I Know If I Need Cosmetic Dentistry?
When you look in the mirror, do your eyes immediately land on imperfections in your smile? Do you cover your mouth when you laugh? Do you wish your teeth were whiter, straighter, or more balanced? If you answered "yes" to any of these questions, then you'll most likely benefit from cosmetic dentistry. Of course, the decision will ultimately be decided by you and our Longmont cosmetic dentist. So, if you've been considering Invisalign, veneers, or another smile-enhancing service, don't hesitate to schedule an appointment.
Is Cosmetic Dentistry Worth It?
Yes! Cosmetic dentistry has the ability to positively impact nearly every aspect of your life. In addition to boosting your confidence, studies have shown that a beautiful smile can enhance your personal and professional success while also making you look younger. Plus, the improvements to your oral health can't be understated.