Teeth Whitening – Longmont, CO
Professional Teeth Whitening for Noticeable Results
Has your smile grown dull over the years? Over time, it's natural for teeth to become discolored, but it is still one of the traits that people are most self-conscious about. The good news is that Dr. Brian Coats is here to help. He offers both in-office and take-home professional teeth whitening for noticeable results. This is a safe, yet effective way for you to lose surface stains and achieve gorgeous results in a short period of time. Contact our office to learn more and schedule your professional teeth whitening to enhance the natural beauty of your smile.
Why Choose Coats Dental Group Family & Cosmetic Dentistry of Longmont for Teeth Whitening?
Dentist with 25+ Years of Experience
In-Office & Take-Home Whitening Available
Beautiful Results in a Single Appointment
Who is a Good Candidate for Teeth Whitening?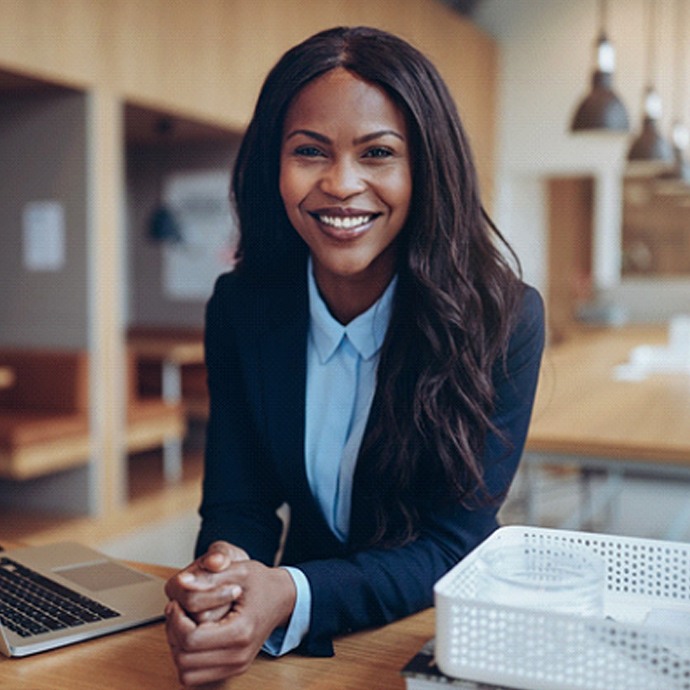 Tooth discoloration can be caused by many different factors. Here are some of the most common causes:
Pigmented foods and beverages
Using tobacco products
Sugary and acidic foods
Aging
Poor oral hygiene
Genetics
Some medications
Some causes of tooth discoloration can be prevented, but some are completely out of your control. There are different types of discoloration: extrinsic and intrinsic. Extrinsic stains occur on the surface of the teeth and are typically caused by foods, drinks, and tobacco products. This is the type of discoloration that can usually be lifted with professional whitening. Intrinsic stains can occur as a result of medications, so this is something to discuss with your doctor.
How Does Teeth Whitening Work?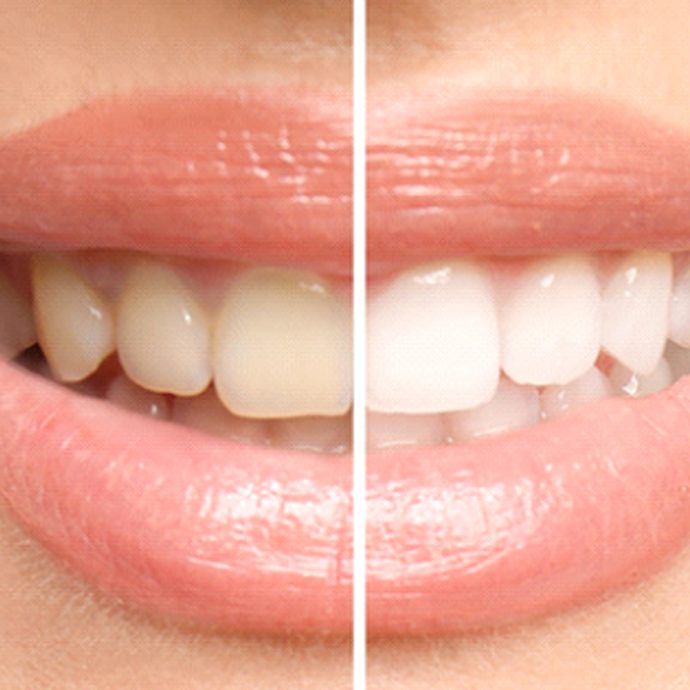 Dr. Coats offers two different types of teeth whitening so you can brightening your smile in whichever way you please:
Take-Home Teeth Whitening
If you are looking to lift discoloration from the comfort of your own home, a take-home teeth whitening kit is a great option. Dr. Coats will begin by checking your smile for any existing oral health problems. Next, you will receive customized trays and a whitening gel that is more effective than anything you can find over the counter. After a couple weeks of wearing these trays for a set amount of time every day, you will see the beautiful results.
In-Office Teeth Whitening
For patients who are looking for quick results, in-office teeth whitening is available. By using safe, yet effective whitening products to brighten your smile several shades in just one visit. After only an hour, you can walk out of the office with a beautifully brighter smile!
Tips for Maintaining Your Brighter Smile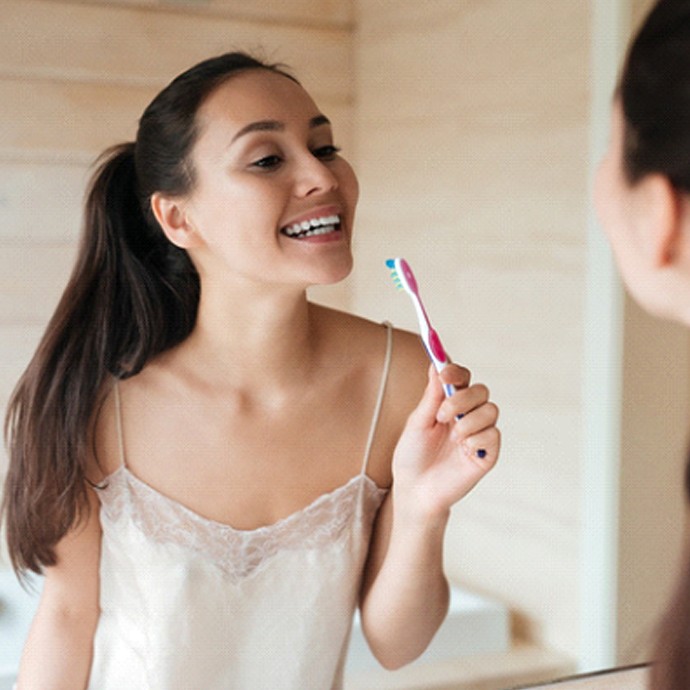 The results of teeth whitening will last longer if you take the time to maintain it. Here are some tips to help you keep your smile bright:
Practice excellent oral hygiene. This includes brushing twice and flossing at least once a day.
Stay away from dark-colored beverages, like coffee, tea, and red wine.
Avoid using tobacco products.
Attend your regular checkups every six months.
Come see us for touch-up treatments as needed.
Teeth Whitening FAQs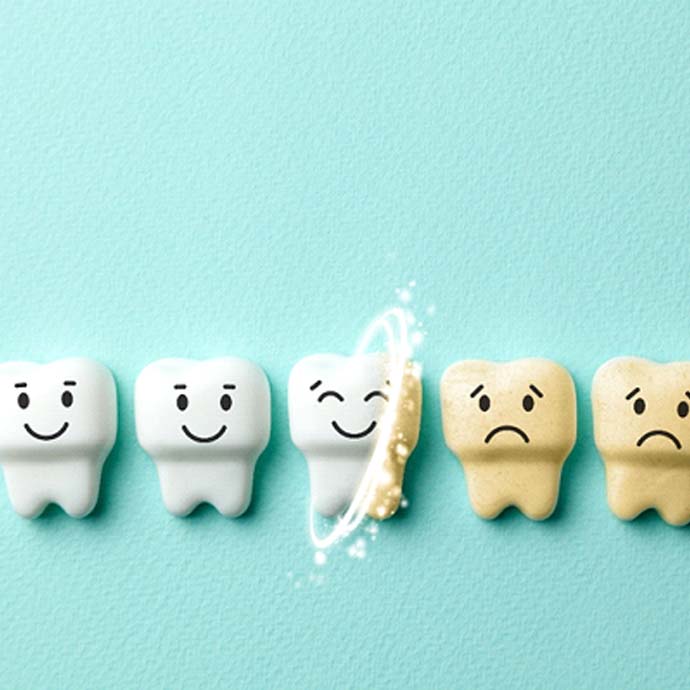 Are you looking to enhance the natural beauty of your smile? Teeth whitening may be the perfect solution, but you may still have some unanswered questions. Here are the answers to some of the most common queries we receive about teeth whitening in Longmont. If you don't see the information that you're looking for below, don't worry. Give us a call and we'd be happy to answer your questions and get you started by scheduling you an appointment.
Does Teeth Whitening Hurt?
Many patients are hesitant to commit to treatment because they are fearful that the procedure will hurt. Since professional teeth whitening is entirely custom, you are significantly less likely to experience sensitivity. If your teeth are more prone to sensitivity, don't hesitate to let your dental team know. Spacing out treatments, avoiding hot beverages, and using a special toothpaste can all help to avoid this unpleasant sensation.
Does Teeth Whitening Damage Enamel?
No, teeth whitening gel does not damage healthy enamel. However, if your teeth are compromised by decay or gum disease, the chemicals can cause problems. That's why conducting a comprehensive dental exam beforehand is so important. Additional damage can come from at-home remedies that do more harm than good, like using activated charcoal or hydrogen peroxide to whiten teeth. Overuse of whitening products can also wear away your enamel. If you want to whiten your teeth, you should always consult your dentist ahead of time.
Does Teeth Whitening Work on Dental Crowns?
Dental crowns cannot be whitened like your natural tooth enamel. In fact, whitening gels can weaken the bond between your tooth and restoration, which can cause complications. The good news is that you can prevent your dental crowns from becoming discolored by implementing the same best practices your use for your natural teeth. If you are unhappy with the current shade of your crown, it can be replaced to better suit your smile goals.
Is Teeth Whitening Permanent?
No, teeth whitening is not permanent. Typically, results will last anywhere from a couple months to a few years depending on how well you care for your smile. To prolong your results, it's important that you implement a solid at-home oral hygiene routine. Attend regular six-month checkups and cleanings, as well as avoiding poor dental habits, like using tobacco products. Touch-up treatments can also help to keep your teeth in their pearly-white state.