Emergency Dentist — Longmont, CO
Same-Day Care for Patients in Need
Do you have a dental emergency on your hands and aren't sure what to do about it? Our team at Coats Dental Group Family & Cosmetic Dentistry of Longmont offers same-day emergency appointments for new and existing patients. That way, you can have a local emergency dentist in Longmont to rely on for all of your urgent oral needs. Just call our dental office and we'll schedule an appointment for you as soon as possible to get you out of pain and repair your smile.
Why Choose Coats Dental Group Family & Cosmetic Dentistry of Longmont for Emergency Dental Care?
Same-Day Emergency Appointments Available
Sedation Dentistry Offered In-House
Dentist with Over 25 Years of Experience
What to Do in a Dental Emergency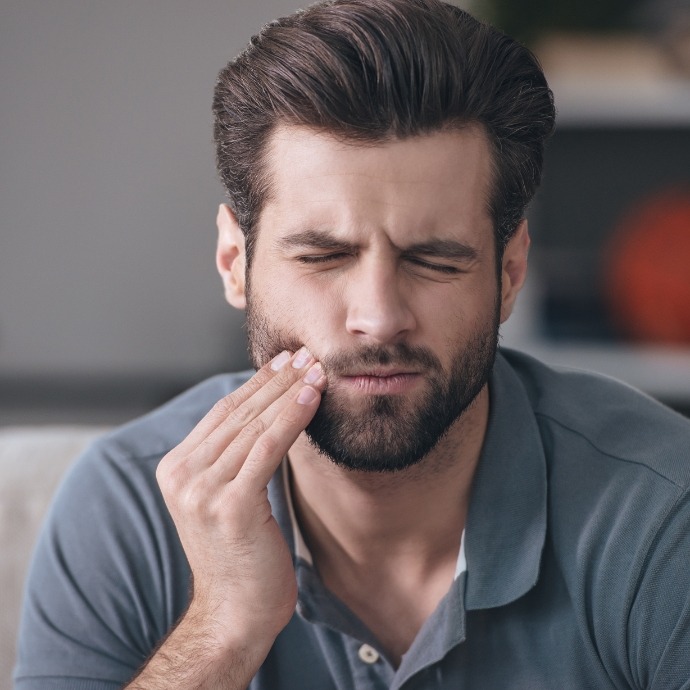 Get a same-day appointment scheduled: After you call our office, a team member will be prepared to get you scheduled (ideally the same day) and take note of your symptoms. They can also provide first-aid tips over the phone to help you manage your symptoms ahead of your visit.
Get examined by Dr. Coats: Once you check in, a team member will bring you to one of our operatories to be examined by Dr. Coats. We may also capture digital X-rays to locate the source of your symptoms. If you are in any immediate pain, please let us know so we can provide you relief.
Review findings and create a plan: Dr. Coats will go over his findings with you, create a treatment plan personalized to your needs, and break down the costs and timeline so you know exactly what to expect. We want you to be as informed as possible about your future care.
Scheduling your care and follow-up visits: The most common treatments we recommend for dental emergencies include dental fillings, crowns, root canal therapy, or other services if needed.
The Most Common Dental Emergencies
The first step you should always take if you find yourself in the midst of a dental emergency in Longmont is to contact our dental office. Even if you aren't sure you're having an urgent dental issue, we can help you determine if you should come in immediately or on the next earliest business day. Below, you can read about some of the most common dental emergencies we handle.
Understanding the Cost of Emergency Dentistry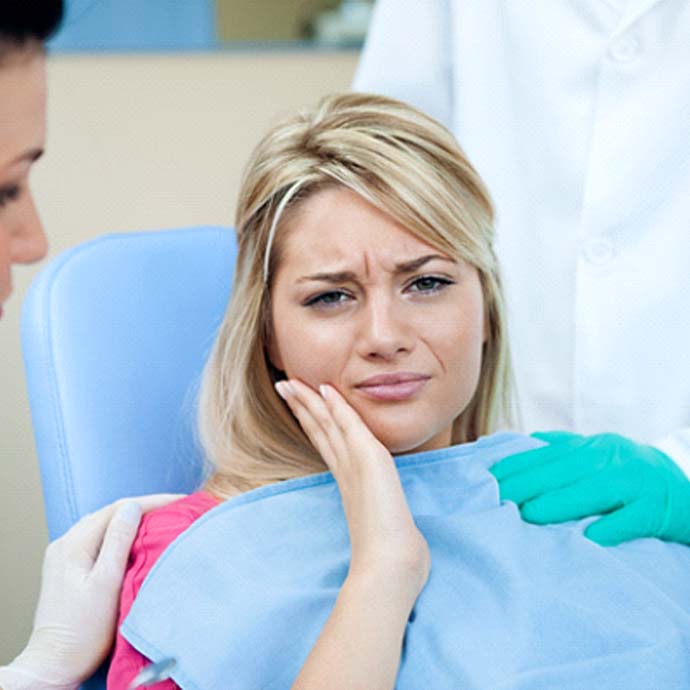 The total cost of your emergency dental treatment in Longmont will depend on the type of procedure you require. At Coats Dental Group Family & Cosmetic Dentistry of Longmont, our goal is to give you prompt relief and prevent further damage from occurring. For that reason, we'll only recommend services we think are necessary for your care. During your appointment, Dr. Coats will explain your financing options and help you fit the cost of emergency dentistry into your budget. If you'd like to know more about what to expect, continue reading or give our office a call today!
Every Dental Emergency Is Different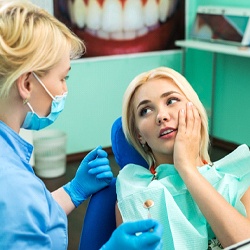 No two cases are the same. When you come in for emergency dental care, we'll conduct an oral examination to assess the extent of the damage and develop a unique treatment plan to get your smile back on the right track. Since the specific procedures you need will depend on the type of emergency you're experiencing, it's impossible to know how much your care will cost until you see us for an exam.
For example, if you come in experiencing dental sensitivity, we may be able to treat that with a simple dental filling. However, if you're experiencing a chronic, painful toothache, that could require root canal therapy and a dental crown, which would be a more costly solution. It all depends on what oral problem you are facing!
Does Dental Insurance Cover Dental Emergencies?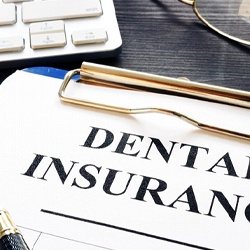 Most dental insurance plans offer a certain amount of coverage for urgent care. Generally, many of them will pay for one needed emergency exam per year. They'll also often cover around 50-80% of the cost of treatments associated with dental emergencies, such as root canal therapy, dental crowns, and extractions. Of course, every policy is unique, which is why you should confirm the details of your coverage with an insurance provider before committing to anything. Our team is more than happy to help with that step if needed.
Other Options for Making Dental Emergencies Affordable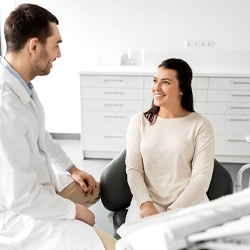 Don't have dental insurance? No problem! We offer the help of third-party financiers like CareCredit. It allows you to split up the total cost of your treatment into smaller, budget-friendly monthly installments. That way, you don't have to worry about paying it all in one lump sum. You can also choose a plan that has little-to-no interest attached, making the cost of your emergency dental care even more affordable!
Taking Care of Your Smile Can Save You Money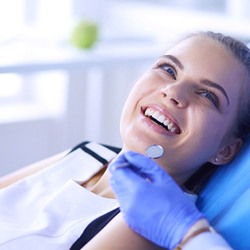 Even though not every dental emergency is entirely avoidable, most of them are the result of untreated infection or damage. By visiting your dentist every six months and practicing good oral hygiene, you could potentially save thousands of dollars a year on urgent dental care. Additionally, you can save more money by contacting your emergency dentist as soon as you notice something wrong with your mouth. Early intervention will help you avoid needing more invasive and costly procedures down the line.
How to Prevent Dental Emergencies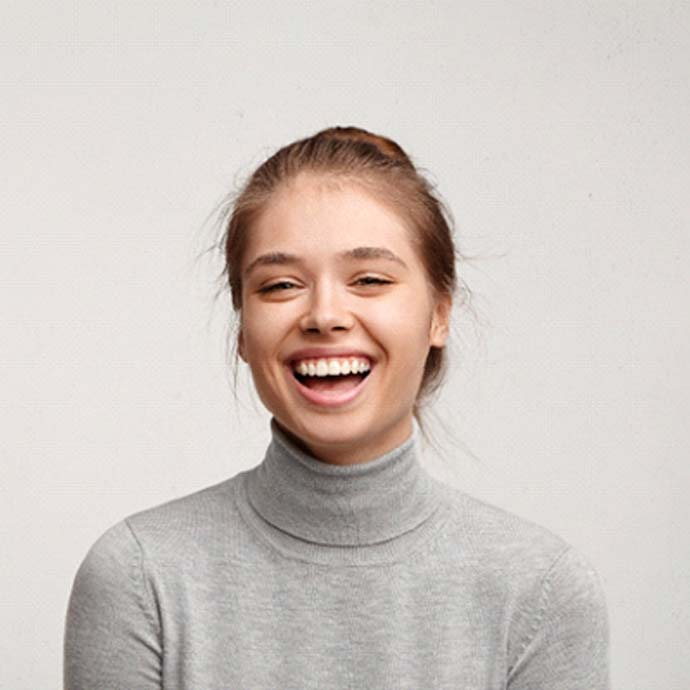 Truthfully, it's impossible to completely prevent a dental emergency in Longmont. The good news is that there are several ways you can drastically reduce your chances of experiencing one. By following a few simple precautions, you can keep your smile safe and avoid needing more costly dental work down the line. If you'd like to learn how to protect your teeth and gums from harm, continue reading or give our office a call today!
Visit Your Dentist Regularly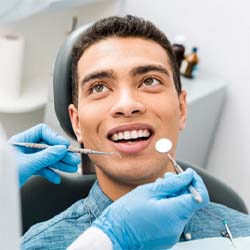 It's incredibly important that you see your dentist in Longmont every six months for a checkup and cleaning. These preventive visits allow us to monitor your oral health and stop problems as early as possible. We'll professionally clean your teeth and conduct a thorough oral examination each time to ensure no issues are developing.
Maintain Good Oral Hygiene Habits at Home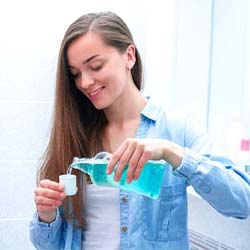 Ultimately, the best way to keep your smile in tip-top shape is by practicing good oral hygiene. Brushing your teeth twice a day, flossing daily, and rinsing every day with an ADA-approved mouthwash are excellent practices that'll help ward off oral health problems. They prevent harmful oral bacteria from accumulating in your mouth and accelerating enamel deterioration. By sticking to a solid at-home dental hygiene regimen, you can avoid a trip to your emergency dentist's office in Longmont.
Watch Your Diet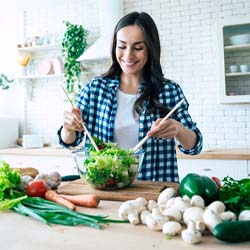 Believe it or not, your diet has a significant impact on oral health. Overindulging in sugary, acidic, and starchy foods can be detrimental to your smile. They're known to play a vital role in the accumulation of harmful bacteria in your mouth, increasing your risk of issues like decay, gum disease, and infections. Instead, you should stick to a nutrient-rich diet full of fruits, vegetables, whole grains, dairy products, and lean proteins.
Protect Against Oral Injuries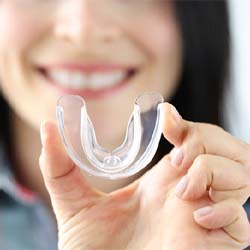 If you regularly play sports or grind your teeth at night, you should ask our team about a custom-made oral device. An athletic mouthguard can protect your teeth from any force should you sustain a blow to the face. Meanwhile, a nightguard can keep your enamel safe from the action of your teeth grinding at night. Over time, the wear-down can make your teeth susceptible to decay and damage.
Don't Use Your Teeth as Tools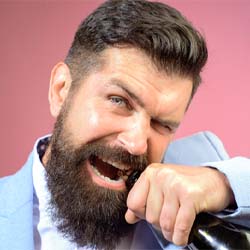 When you can't tear open a package or crack open a bottle, you may be tempted to use your teeth as a last-ditch effort. However, using your pearly whites for anything other than chewing food can easily cost you a trip to your emergency dentist's office. To keep your smile safe, you should wait until you have the right tool or ask someone to lend you a helping hand.
Dental Emergency FAQ's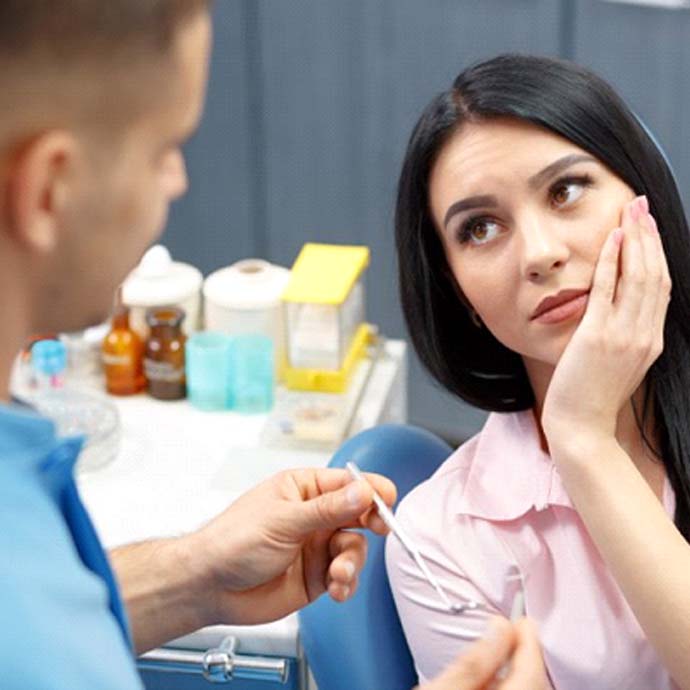 By their very nature, dental emergencies are often stressful and confusing. You might not have any idea how to handle the situation. The most important thing to remember is to call our office as soon as you can. Our team will guide you on what to do next! While you wait for your appointment, you may find some helpful information below in the answers to some frequently asked questions about emergency dentistry.
What If I Can't Afford Emergency Dental Care?
Dr. Coats will never deny you treatment for your dental emergency in Longmont, especially if you're in severe pain. Most dental insurance providers will cover the cost of emergency dental care to some extent, and our practice is happy to file your insurance claims for you and maximize your benefits. If you don't have insurance, we can also make your treatments affordable by helping you apply for CareCredit financing. This option lets you choose one of many flexible payment plans to make your care costs more budget-friendly.
Do Chipped Teeth Heal on Their Own?
Tooth enamel is by far the strongest material in the human body. However, that strength comes at the cost of being unable to repair itself after damage. This means that even minor chips in the teeth will not grow back. In fact, if the tooth isn't treated in a timely manner, the chip might get worse and put the tooth's health at risk. While a chipped tooth isn't quite as urgent as a knocked-out tooth, you should still call us right away for the restorative care your smile needs.
How Should I Sleep with Tooth Pain?
If you have a toothache, falling asleep can seem impossible while waiting for your emergency dentist in Longmont to open in the morning. You don't have to toss and turn all night. Take an OTC pain reliever before going to bed. You'll also want to avoid sugary, hard, hot, cold, or acidic foods before calling it a night to prevent sensitivity. Apply a cold compress to the outside of your mouth to numb the area temporarily before calling it a day. Sleep with your pillow elevated to avoid a throbbing toothache. The position will keep your head elevated to prevent blood from pooling, which can worsen your discomfort.
Can I Use Superglue to Repair My Broken Dentures?
Superglue is handy to have around the house for simple repairs, but don't use it to fix broken dentures. Superglue isn't designed to be used orally, which can lead to allergic reactions and exposure to toxic chemicals. Not to mention, it doesn't hold up well in moist environments, so it won't last long. Instead, it's best to leave the mending to the professionals. Broken dentures are a dental emergency in Longmont because you rely on your replacement teeth to eat, speak, and smile confidently. We'll get you in the office quickly to repair or replace your denture to restore your beautiful smile.
Should I Put a Knocked-Out Tooth in Water?
You might have heard a knocked-out tooth should be kept in water, but this isn't the best advice. It's true, the tooth must be kept moist to increase its chance of survival. However, the ideal option is to insert the tooth back into the socket as you hold it by the crown. Bite on a piece of gauze to prevent the tooth from moving. If you can't get the tooth in place, saline solution can preserve it for 30-60 minutes. If you don't have any dental saline solution handy, don't put the tooth in water because it can damage the cells on the root surface. Instead, reach for a glass of milk. It's a safer method to preserve the tooth until you see your emergency dentist.