Implant Dentures — Longmont, CO
The Stable, Comfortable Denture You Deserve
There's no question that modern-day dentures are now more lifelike and durable than ever. Nonetheless, they still only rest on top of the gums and don't replace the missing root structures, leaving much to be desired when compared to natural teeth. If you're ready to get the stable, comfortable denture you deserve, come visit Coats Dental Group Family & Cosmetic Dentistry of Longmont to discover if implant dentures in Longmont are right for you. Keep reading or give us a call to learn more about these potentially life-changing restorations.
What Are Implant Dentures?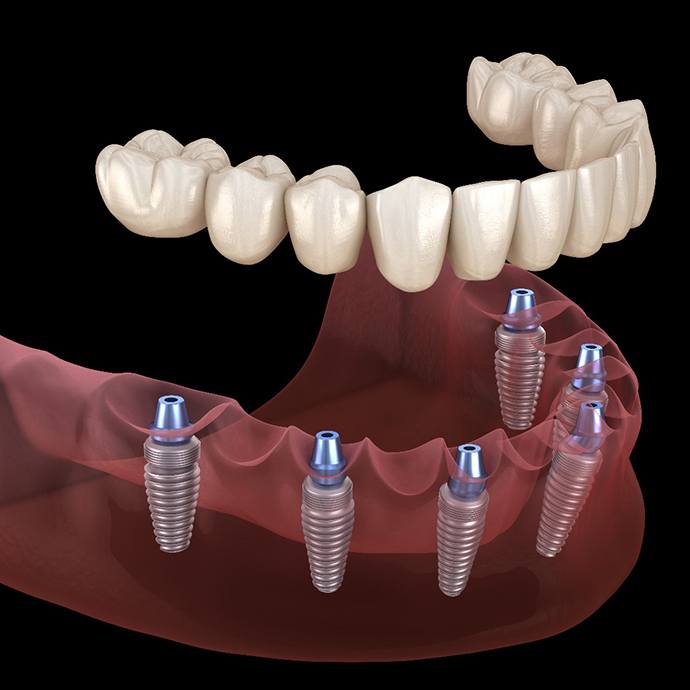 Like traditional dentures, implant dentures feature a set of lifelike replacement teeth that are set into a custom-made, gum-colored base. This base is precisely created to fit perfectly over your gum ridge. However, instead of relying on suction or adhesive to stay in place, an implant denture is anchored into the jawbone with the help of dental implants. Depending on your specific needs and preferences, we'll likely recommend one of the following:
Fixed/Permanent Implant Dentures
Fixed implant dentures are designed to stay in place once attached to dental implants. You'll wear them while you eat, brush your teeth, talk, sleep, and go about your everyday life. When you visit us for your routine checkups, we'll remove your denture to inspect and clean it.
Removable Implant Dentures
Removable implant dentures are sometimes called "snap-on dentures" because they can be snapped onto and off of your dental implants at any time. This way, you can remove them for a thorough at-home cleaning whenever you like.
The Implant Denture Procedure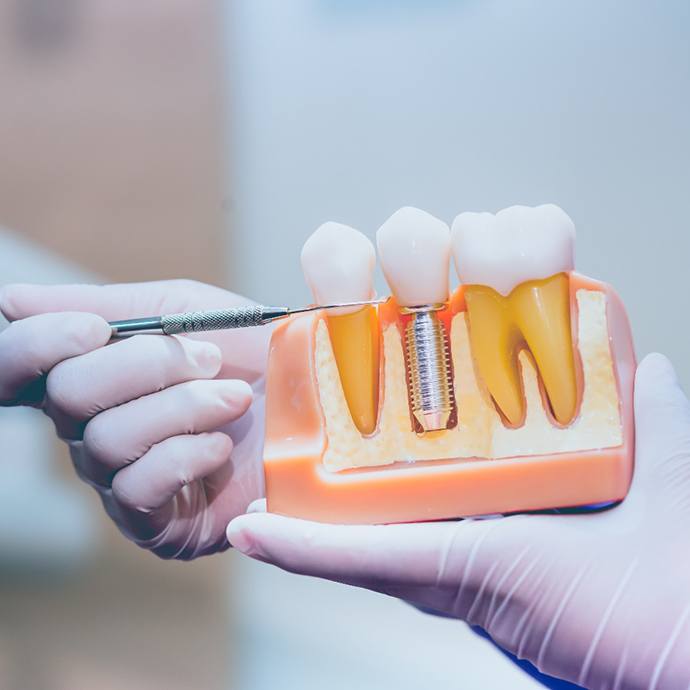 Once we've seen you for a consultation and you've completed any necessary preliminary procedures such as a bone graft or gum disease therapy, we'll schedule your dental implant placement surgery. Small incisions will be made in your gum tissue to access the jawbone, where four to six dental implants will be placed. Over the next several months, you'll undergo osseointegration, where the jawbone and the dental implants fuse. Once that process has completed, you'll return to our office to have your brand-new, custom-made denture fastened into place.
Am I a Candidate for Implant Dentures?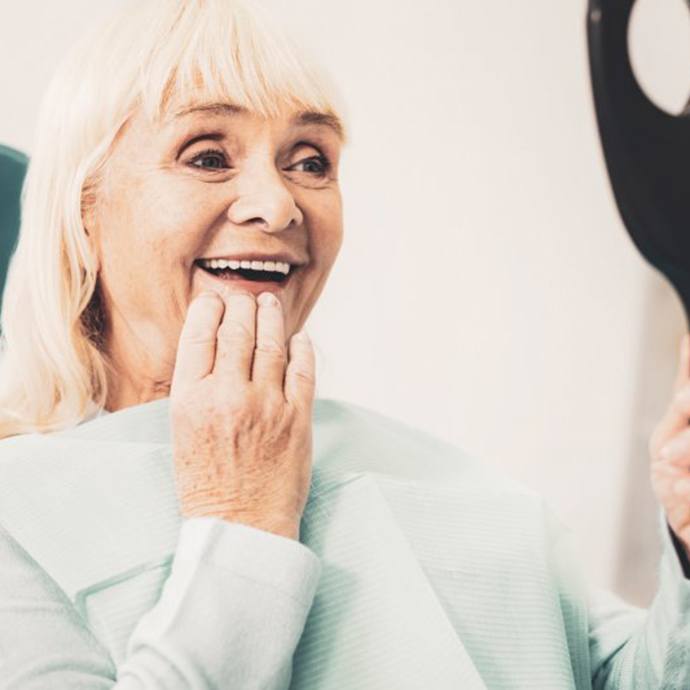 If you're suffering from advanced tooth loss, there's a very good chance that implant dentures can help you! Typically, you'll need three key factors to qualify for treatment:
Good overall health: You'll undergo minor oral surgery to have your dental implants placed, so it's important that you are in good health.
Great oral health: Oral health issues like cavities and gum disease pose a threat to the success of your dental implant treatment, so they'll need to be addressed first.
Adequate jawbone density: It's absolutely essential that your jawbone is dense enough to support dental implants. If it's not, you may need a preliminary bone graft or sinus lift.
Benefits of Combining Dentures & Dental Implants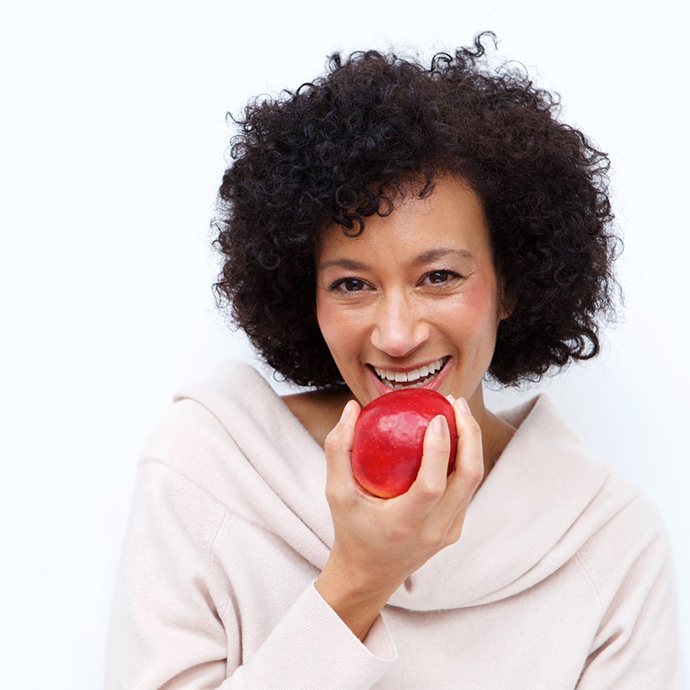 Implant dentures rebuild every part of your missing teeth in order to provide truly unmatched benefits. These restorations look, feel, and function just like natural teeth. You can expect to enjoy advantages like:
Your implant dentures will never slip or pop out of place at embarrassing times
You'll be able to eat nuts, apples, steak, and much more with ease!
Caring for implant dentures is as easy as caring for your natural teeth
Jawbone support will prevent deterioration and prevent a sunken, aged facial appearance
You'll save thousands of dollars in replacements alone!