Dental Implants – Longmont, CO
Modern Dentistry That
Stands the Test of Time
Modern dental implant treatment is an incredibly popular solution to tooth loss among patients because it offers long-term, stable, and natural-looking and feeling results. Dr. Brian Coats is passionate about helping patients restore their smiles so they can improve not only their confidence, but also their overall physical health. To learn whether you're a good candidate for this procedure, we welcome you to contact our dental office to schedule an initial consultation to discuss tooth replacement with dental implants in Longmont, CO.
Why Choose Brian Coats, DDS Longmont Cosmetic & Family Dentistry
for Dental Implants?
Local & Family-Owned Dental Office
Warm, Comfortable, & Caring Dentistry
Advanced Diagnostic Technology
What are Dental Implants?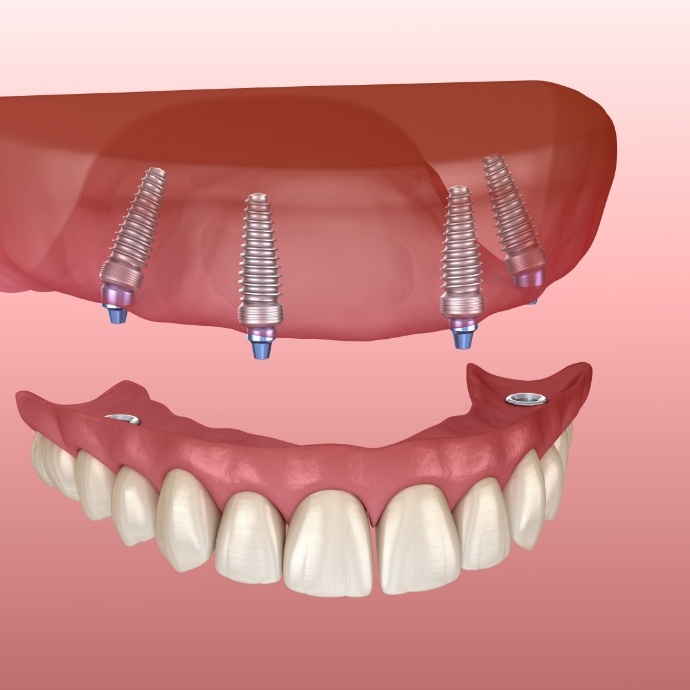 Dental implants themselves are small titanium posts that are surgically placed into the jawbone and beneath the gumline to restore the root structures of missing teeth. Due to their biocompatible nature, they're able to chemically fuse with the bone through a process called osseointegration. This provides the restoration with a strong, stable foundation to be attached to and helps keep the bone from eroding over time.
The Dental Implant Process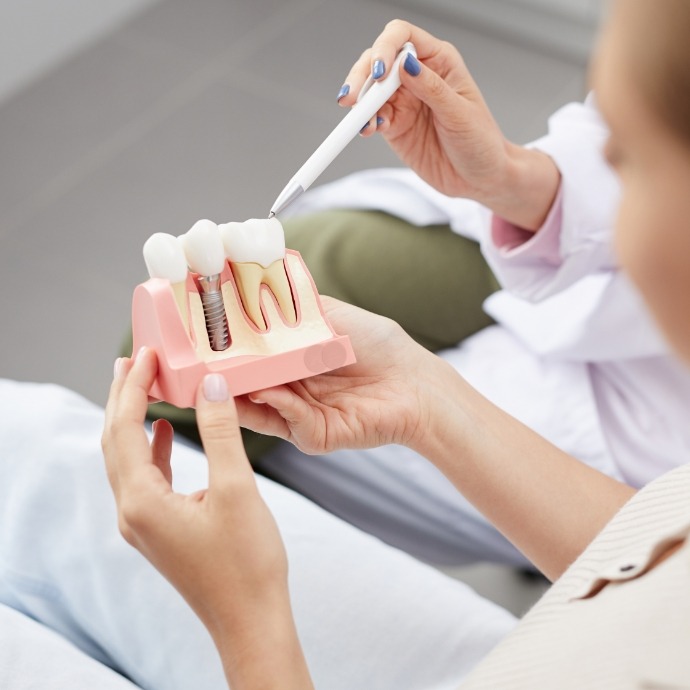 Initial Consultation. During your consultation, your implant dentist in Longmont will speak with you about your smile goals and medical history. We'll capture X-rays of your mouth and create a custom-tailored treatment timeline so you know exactly what to expect throughout the process.
Dental Implant Surgery. For the best possible results, we refer our patients to a local specialist for this part of your treatment.
Osseointegration & Abutment Placement. After your surgery, your implants will fuse with your jawbone during osseointegration. This will take between three and six months. Then, we'll call you back in to place your abutments atop your implant posts.
Attachment of the Final Restoration. Once your final restoration arrives at our dental office, we'll call you back in to attach it to your implants and complete your smile.
Benefits of Dental Implants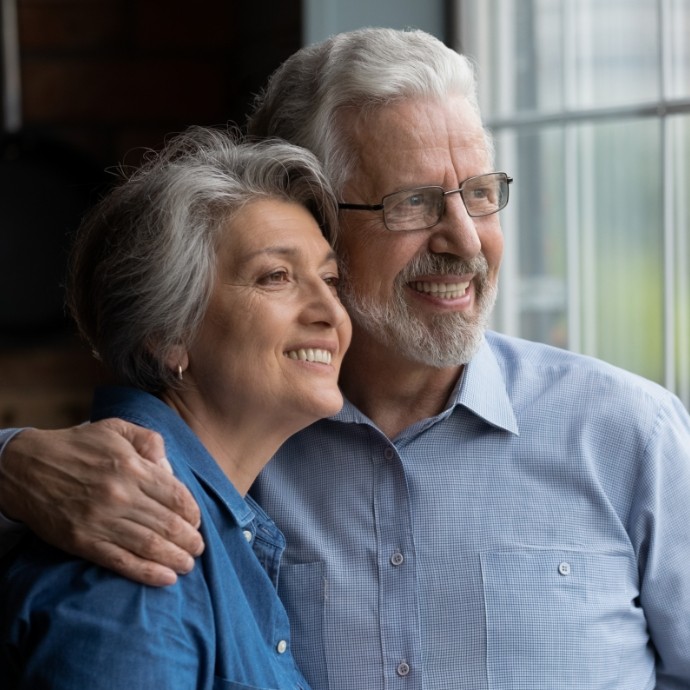 Dental implants are a popular tooth replacement solution because they offer a variety of unique benefits that distinguish them from other restorative treatments. Some advantages of choosing dental implants in Longmont include:
Stop jawbone deterioration
Preserve your facial structure
Natural looking and feeling replacement teeth
Enhanced chewing and speaking abilities with increased stability
Improved oral health
Lifespan of 35+ years with the proper maintenance
Easy at-home maintenance
Who Can Dental Implants Help?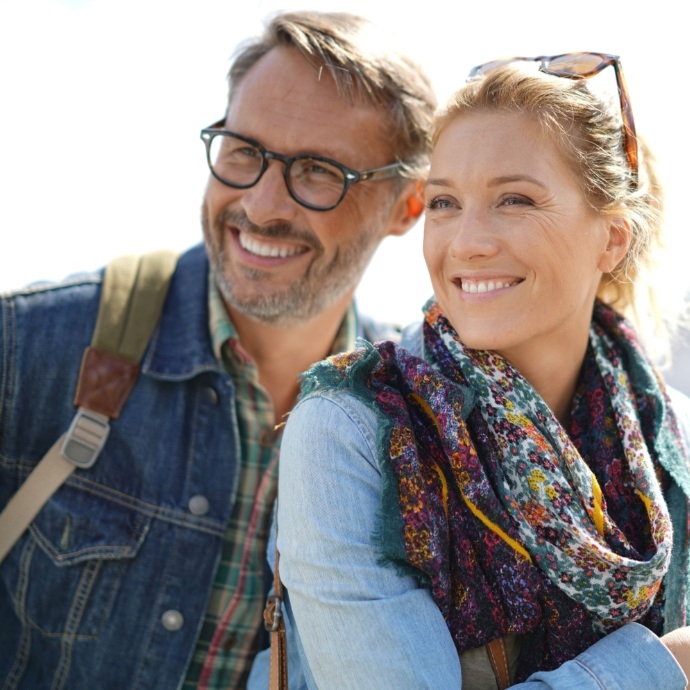 The best way to learn whether dental implants can help you is to schedule a consultation with our team at Brian Coats, DDS Longmont Cosmetic & Family Dentistry. We'll go over your goals with you, discuss all of your treatment options, and help you find a solution based on your unique needs. If you decide you'd like to move forward with dental implants, then we'll create a treatment timeline that we'll walk you through and discuss how exactly we plan on restoring your grin.
Missing Single Tooth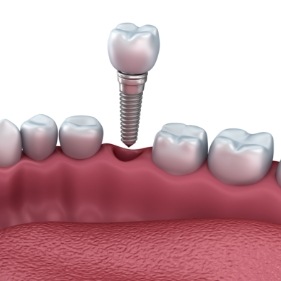 To replace a single missing tooth, we can place one dental implant below the gum line and into the jawbone to restore the root structure. Once it has fused with the bone, we'll attach and abutment and secure a customized dental crown to it to fill the gap in your arch.
Missing Multiple Teeth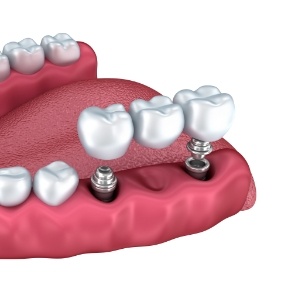 Instead of getting a traditional bridge that requires the alteration of your existing healthy teeth, we can secure a bridge with two dental implants placed on either side of a gap in your arch. Because the bridge doesn't need to be secured to your existing teeth, this restorative option can replace two or more teeth in a row.
Missing All Teeth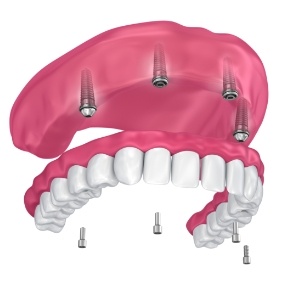 To enhance the function of traditional dentures, we can place anywhere from four to eight dental implants across your arch. They will secure your prosthetic firmly in place to prevent any slipping or shifting whenever you eat or speak.
Understanding the Cost of Dental Implants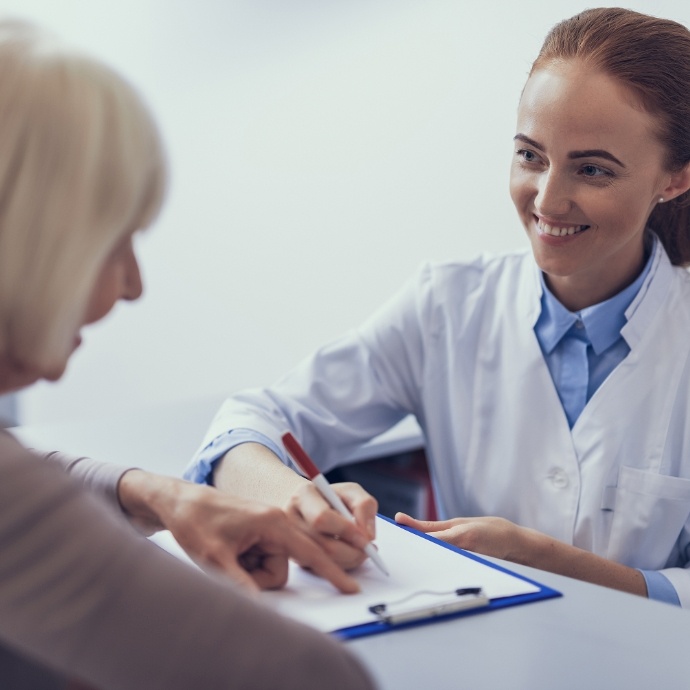 The process of getting dental implants is customized to meet your unique needs, which is why there's no singular price tag attached to the cost of the procedure. We'll walk you through your cost estimate during your initial consultation once we've had an opportunity to examine your mouth and determine crucial, cost-determining details, like how many dental implants you'll need to have placed and whether you require a preparatory procedure. If you have any questions about dental insurance coverage or financing, don't hesitate to ask our team.