Dentures – Longmont, CO
Restore Your Smile After Major Tooth Loss
Dentures have been around for centuries, but that doesn't mean they haven't improved since then. In fact, modern dentures are more natural-looking than ever, especially when paired with dental implants. Keep in mind that just because you are missing all your teeth in one or both arches does not necessarily mean that you have to suffer in silence. Our highly personalized prosthetics at Coats Dental Group Family & Cosmetic Dentistry of Longmont are designed to not only look natural, but drastically improve your quality of life. Give us a call today to find out which denture can best suit your needs!
Who Is a Good Candidate for Dentures?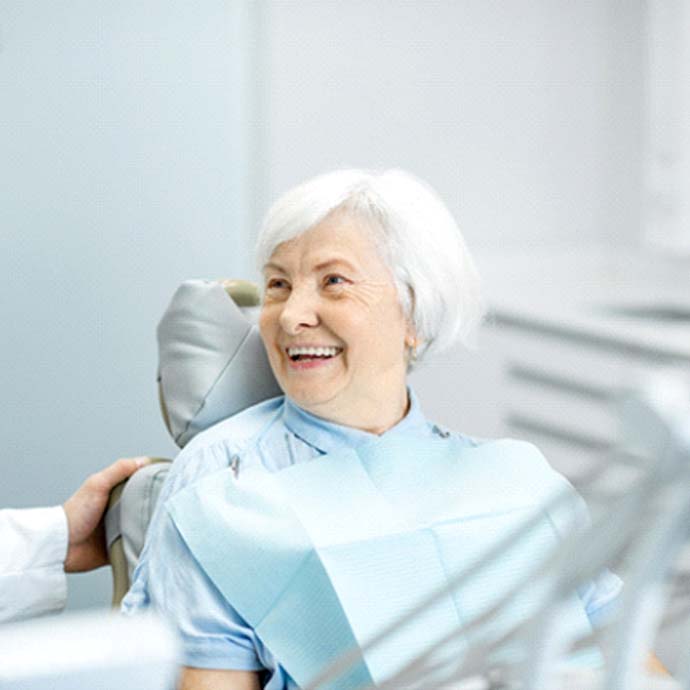 When you're missing most or all of your teeth, you quickly realize how difficult certain tasks become. Basic functions like chewing the foods you want, speaking with friends and family, and even smiling can feel like a chore. If you are missing most of your teeth, there's a pretty good chance that dentures are right for you. However, if you are only missing one or multiple consecutive teeth, you may want to consider other tooth replacements like bridges or dental implants. Furthermore, you should not have any existing dental disease (i.e. tooth decay or gum infection). If you do, these issues should be handled first.
Types of Dentures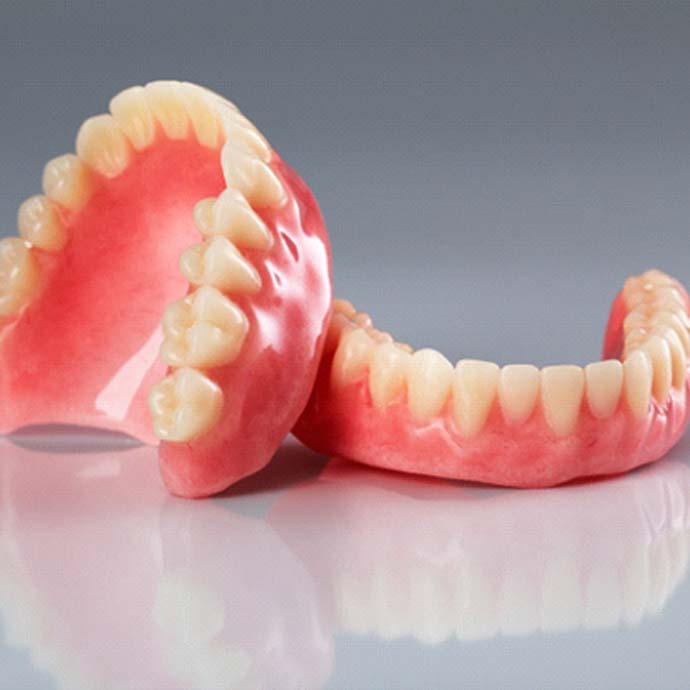 The best way to confirm which denture is right for you is to speak with our dentists directly, but in the meantime you can explore our services below to get a better understanding of your options. They include partial, full, and implant dentures, all of which hold a specific purpose depending on your needs and preferences.
Partial Dentures
When you have large gaps in between your teeth on opposite sides of your mouth, chewing food becomes extremely difficult. To fill those gaps, a partial denture can be created. This prosthetic is designed to fit inside the mouth like a puzzle piece using metal hooks that wrap around existing teeth. Gum-colored sections ensure the denture blends in with your existing gum tissue.
Full Dentures
If you are missing all your teeth in either your top, bottom, or both arches, a full denture can replace your smile in an incredibly comprehensive way. The denture is made entirely of tooth-colored materials, including gum-colored acrylic resin and ceramic teeth. That way, it blends in easily with your neighboring oral structures. It remains in place through natural suction of the gums and is designed with your exact mouth shape in mind.
Implant Dentures
Want a more permanent solution for your severe tooth loss? Implant dentures combine the reliability and longevity of dental implants with a custom-made prosthetic that looks indistinguishable from natural teeth. Rather than relying on existing teeth or natural suction to the gums for support, the denture attaches to dental implants surgically placed inside the jaw. If you aren't happy with traditional dentures, you'll find implant dentures to be a major upgrade.
The Benefits of Dentures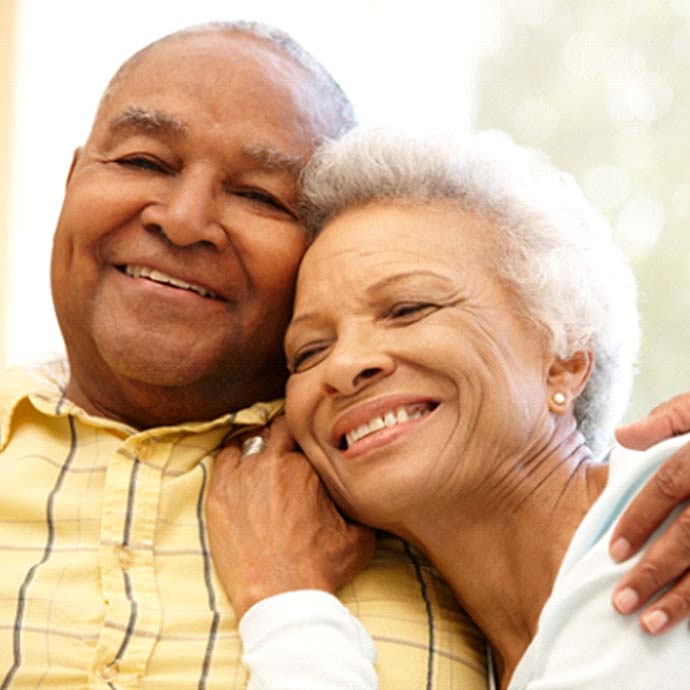 Dentures are highly personalized so they match the overall shape of your mouth as closely as possible. Since they are made to look like natural teeth, you can smile with confidence, enjoy more of the foods you love, and express yourself to the fullest without worry. Not only do you get your smile back, but you can keep your cheeks from appearing as hollow, improving your overall facial appearance. Cleaning and maintaining your denture is a relatively simple process as well.
Denture FAQs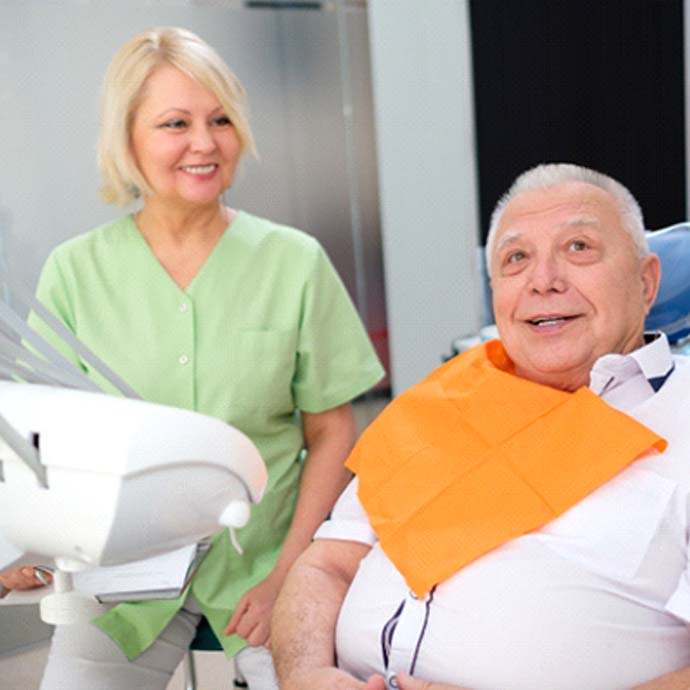 Losing several teeth is hardly an easy experience, which is why it's understandable if you have questions about treatment or how it works. No matter how severe your tooth loss may be, our team at Coats Dental Group Family & Cosmetic Dentistry of Longmont has just about heard it all. Below, you can find some of the most common questions our office has addressed over the years. Don't be afraid to ask us any questions, however, if yours is not mentioned!
Should I Have All My Teeth Pulled to Get Dentures?
When a tooth is damaged, we'd prefer to exhaust all options to repair it over replacing it outright. We will only extract teeth if we believe it is absolutely necessary. For example, if it is too damaged due to decay, infection, or injury, we'll remove it. If all the teeth in a given arch are damaged by gum disease, it could be more cost-effective to extract them first, then place the denture, rather than cover them with crowns. There is no hard and fast limit on how many teeth can be extracted in a single visit, but keep in mind certain extractions can be more difficult than others. Our dentists will explore all your options before recommending extractions, period.
Will It Hurt to Get Dentures?
Should you need to have teeth extracted before receiving a denture, you can expect some mild discomfort following your surgery after the anesthetic wears off. Thankfully, this is relatively easy to mitigate with prescription pain medication taken over the next three to five days. After you receive your new denture, it's common to experience some mild irritation as you adjust to wearing the appliance. The amount of time this discomfort lasts can vary, but it typically goes away after a few weeks or months. It could take longer if you are switching from an old denture to a new one. If pain does not improve, call our office right away as there could be an underlying issue that needs attention.
How Much Does It Cost to Have Your Teeth Pulled and Get Dentures?
Costs of tooth extractions really depend on how many teeth are left in your arch. Additionally, the type of teeth being extracted (i.e. simple vs surgical) can impact costs. Surgical extractions are more expensive to complete on average because they take more time and precision to perform. Only full dentures require all teeth to be removed, while partial dentures do not. Your costs also go up if you intend to pair your denture with dental implants. The ultimate cost estimate of your tooth replacement will be determined once we have a chance to examine your mouth and determine your treatment options.
Will Dentures Change the Shape of My Face?
After you lose your teeth, your facial muscles will start to sag. This can give your face a more sunken appearance. By getting dentures, you give your facial muscles added support as they start to collapse. If your dentures do not fit properly, they won't give your face the support it needs. That's why we always design each denture to fit your mouth as closely as possible. If yours does not fit properly, we recommend visiting us to see if a reline or replacement is needed.
Understanding the Cost of Dentures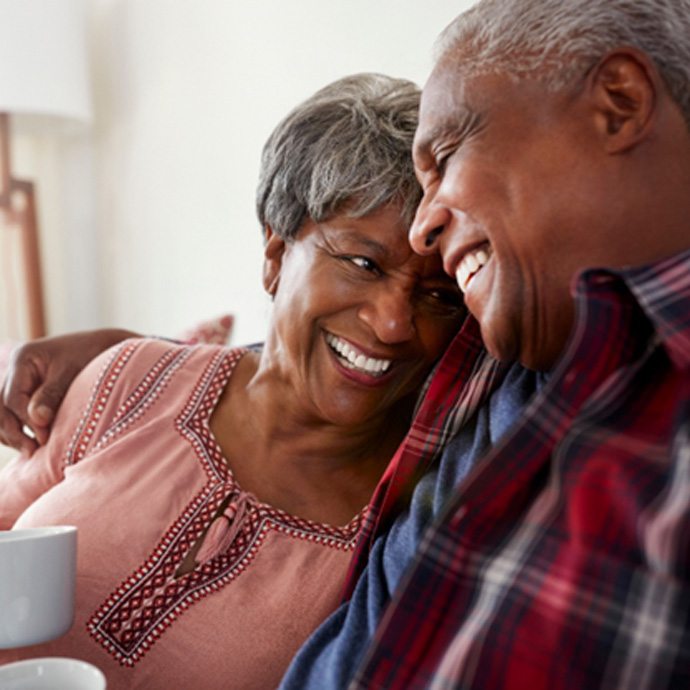 Are you unsure of what to expect from the cost of dentures in Cottonwood Heights? Our team at White Peak Dental believes you should be able to restore your smile without stressing over the financial pressure that it typically entails, which is why we're happy to offer several different payment methods and discounts through our in-house membership plan. Take advantage of restoring your smile with a trustworthy, skilled dental team today by scheduling a consultation to get a detailed cost estimate for dentures.
Factors That Can Affect the Cost of Dentures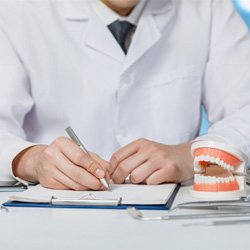 There's no set cost of dentures because there are multiple factors that play into determining the price of treatment. Some of these include:
How many teeth you're missing
Whether you require preparatory procedures like tooth extractions
If you decide to receive dental implants
What materials your dentures are crafted from
We'll discuss each of these details with you during your initial consultation, along with how they can impact the overall cost of your treatment.
Are Implant Dentures More Expensive?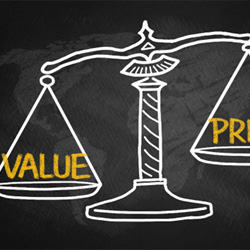 While it's true that implant dentures have a higher up-front cost, they also offer an array of unique, priceless benefits that make them one of the most popular solutions for tooth loss among patients. One of these being that they have a lifespan of up to 35 years. This means that they can last over three times longer than traditional dentures, making them a more cost-effective solution in the long run.
The best way to learn whether implant dentures in Cottonwood Heights are right for you is to schedule a consultation with Dr. Hanson. He'll let you know if you're a good candidate for the procedure and outline the cost with you so you can see whether it would be the better investment for your oral health and overall quality of life.
Does Dental Insurance Cover Dentures?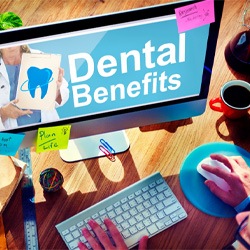 Typically, dental insurance plans do cover a portion of the cost of dentures. However, it's worthwhile to note that every plan is different, and to find out, you'll need to contact your provider directly to ask. Our team at White Peak Dental is happy to be in-network with most major PPO dental insurance plans, and if we aren't in-network with yours, know that we'll be happy to file a claim on your behalf to help you maximize your benefits.
Ways to Make Dentures More Affordable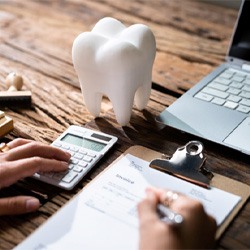 In addition to accepting most dental insurance plans, we're proud to make dentures from your dentist in Cottonwood Heights more affordable by offering a 30 percent discount through our in-house membership plan . At only $220 a year, this plan includes two basic cleanings and full exams, an oral cancer screening, all digital X-rays, and an emergency exam with X-rays every year, along with the discount mentioned above. It's a great deal that eliminates the stress from taking care of your smile!