Veneers – Longmont, CO
Give Yourself a Smile Makeover
Do cracks, chips, or stains take away from the overall appearance of your smile? The good news is that you don't need to hide from the camera any longer! Dr. Brian Coats offers veneers in Longmont to rejuvenate your smile and give you that boost of confidence that you've been looking for. If you're ready to give yourself a smile makeover, call to schedule your initial consultation with us. You'll have a Hollywood grin in no time!
What are Dental Veneers?
Veneers are a common, effective cosmetic dental treatment that involves adhering thin shells of porcelain to the front facing surface of the teeth to cover up aesthetic imperfections. This natural-looking material can conceal a single pesky tooth or a mouthful of aesthetic flaws. Dental veneers are usually used to address teeth that have the following issues:
Chips
Cracks
Misalignment
Misshapen
Stained
Undersized
The Process of Getting Veneers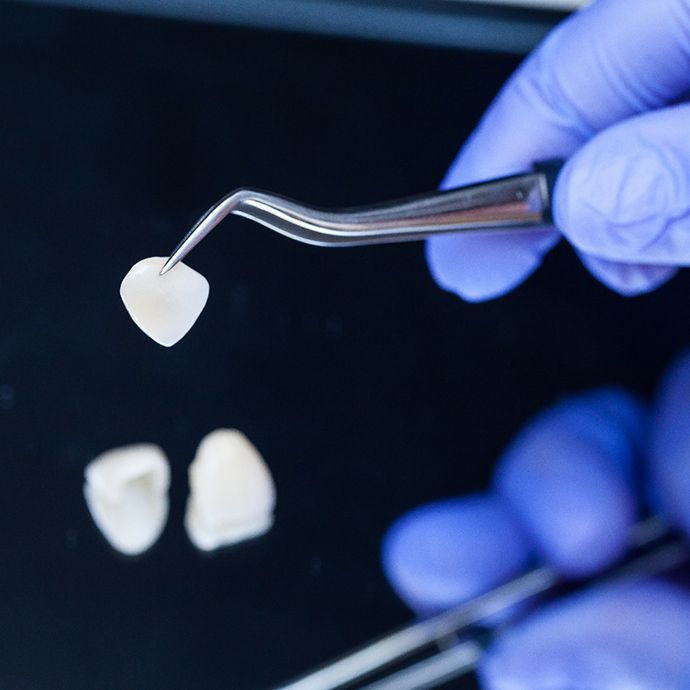 Dental veneers can be placed in as little as two appointments. During the first one, we will carefully examine your smile to ensure that both your teeth and gums are healthy enough to support veneers. After this, a small amount of protective enamel will be removed to make room for your veneers. Impressions are then taken of your teeth and sent to a dental laboratory, where your veneers will be crafted. In the meantime, you will be given a temporary set of veneers to wear in order to protect your teeth and help you get used to what your final veneers will feel like. As soon as your custom-made ones are ready, you can return to the dental office for the final placement.
The Benefits of Veneers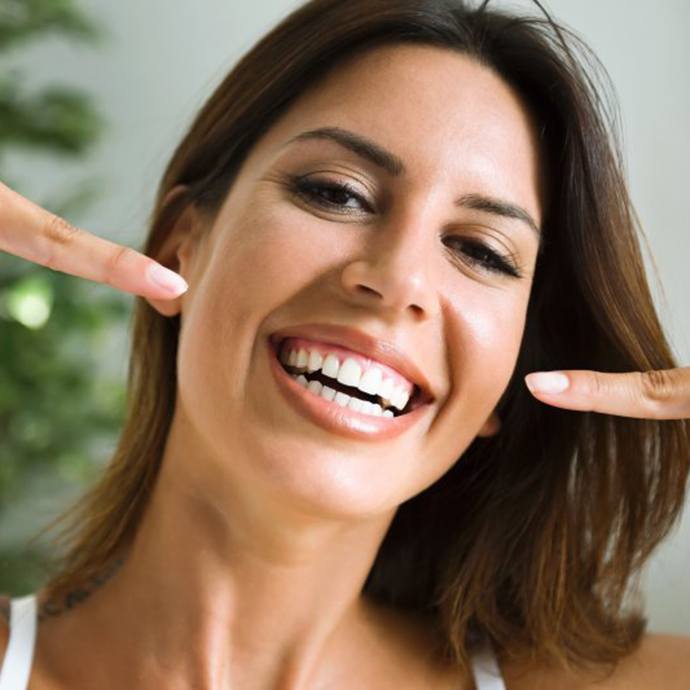 There are numerous reasons why patients opt for veneers to perfect their smiles. Here are just some of the many benefits of the restoration:
Quick Process: Veneers can typically be placed in as little as two visits!
Natural-Looking: The porcelain material used to make veneers appears just like natural tooth enamel.
Long-Lasting: When they are cared for properly, veneers can last up to 15 years or even longer!
Brighter Smile: Veneers resist stains much better than your natural tooth enamel. You don't need to worry about discoloration as a result of coffee, red wine, or other dark-colored foods and beverages.
Understanding the Cost of Veneers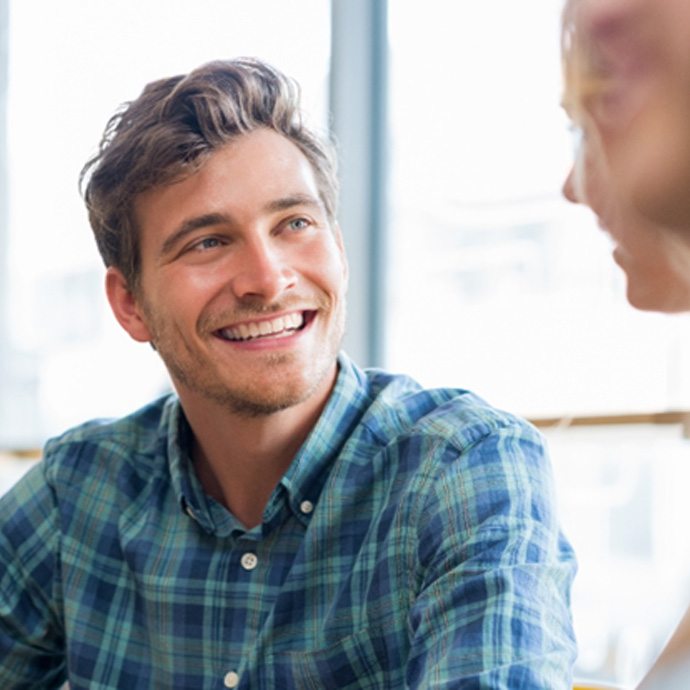 Before committing to veneers in Longmont, you probably want to know how much it'll cost. Knowing the price can help you decide whether or not this cosmetic service is right for you. Although veneers can be costly, it's important to remember that you get what you pay for, and quality is extremely important. Of course, we understand you may want to do your research before making a final decision on how you plan to transform your smile. Below, you can learn more about the cost of veneers and how they compare to other options so you can choose the right one for your specific goals.
Cost vs. Cosmetic Dentistry: What's Right for Me?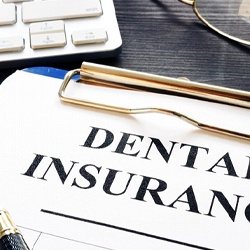 Even if you have your heart set on getting veneers, you should still survey your available cosmetic services. There are many other ways you can get the smile of your dreams – and they all come with different price points. Some popular cosmetic treatments we offer include:
Cosmetic Dental Bonding – If you have minor dental imperfections, dental bonding may be the right option for you. It's a fast, affordable, and convenient way to correct small flaws. However, this treatment doesn't last very long and will need to be redone every few years.
Teeth Whitening – Don't like the color of your smile? You can quickly improve it with professional teeth whitening! Not only is this treatment relatively fast, but it's cost-effective. Of course, you must remember that it'll only help with tooth color. If you want to change the shape or position of your teeth, you'll need to consider other options.
Veneers – While veneers are more costly than the treatments listed above, it's the easiest way to transform every aspect of your smile at once. In as little as two appointments, you can have a stunning new grin! Best of all, you can expect your results to last well over 15 years with proper care and maintenance.
How to Make Veneers Affordable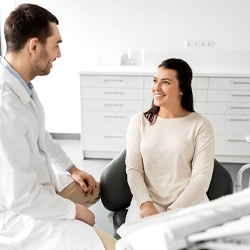 Since veneers are considered a form of cosmetic dentistry, they're typically not covered by dental insurance. That means you'll need to find an alternative way to pay for your treatment. Fortunately, we offer third-party financing through CareCredit to help you avoid breaking the bank. It allows you to split up the total cost of your treatment into smaller monthly installments that often come with little-to-no interest attached. If you're interested in applying, our team is more than happy to help with that process!
Veneers FAQs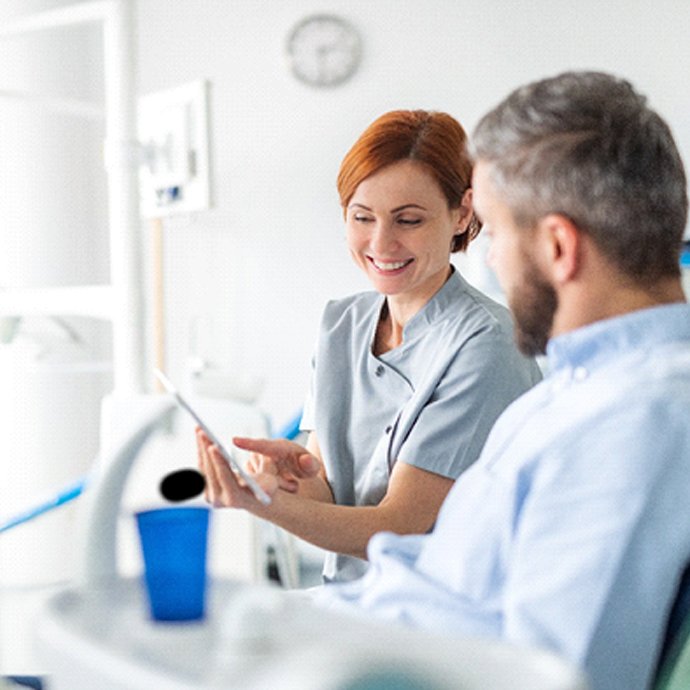 Although there are several cosmetic dental treatments designed to enhance your pearly whites, veneers can provide the most comprehensive results. While you may be aware of the numerous benefits you can enjoy with these porcelain shells, you might also want to know more about them before committing to any procedures. For this reason, our team is proud to share some of the most commonly asked questions we get about veneers in Longmont. Read on to learn more about this treatment or give us a call today to schedule your initial consultation!
How Are Veneers Different Than Crowns?
Though both veneers and dental crowns can cover and improve damaged teeth, they have different purposes. Firstly, veneers cover only the front surface of a tooth while dental crowns are fitted over the entire exterior. Dental "caps" are also meant to withstand excessive pressure from chewing, which is why they're ideal for molars. Veneers are wafer-thin porcelain shells that are best used for front teeth. Lastly, you can expect a less invasive procedure from veneers, as they won't require as much tooth alteration as dental crowns.
How Many Veneers Will I Need?
The number of veneers that you'll need will depend on your dental situation. The only way to know for sure is by scheduling a consultation with our team. We'll assess your oral health and discuss your smile goals to help determine the best way to achieve the results you want. For instance, if you wish to address only one chipped or misshapen tooth, then you'll only require one veneer. However, if you have multiple dental flaws that you want to treat, then you can receive as many as 6 to 8 of them.
Will I Still Be Able to Drink Coffee with Veneers?
You'll still be able to drink coffee after getting veneers. Unlike your natural teeth, these porcelain shells are non-porous, meaning they're highly resistant to staining. Even if you enjoy a warm cup of joe in the morning or iced coffee in the afternoon, you won't have to worry much about discoloring your new and improved smile. It's important to remember that veneers are not stain-proof, as they can still become stained over time or with frequent exposure to stain-causing foods and drinks. To make the most of your enhanced pearly whites, try using a straw and sipping on pure water. By practicing these steps and maintaining good oral hygiene, you can prevent discoloration in the long run.
Is There Anything I Can't Eat with Veneers?
Veneers will look and feel like your natural teeth, so you won't have to worry about any food restrictions with your new smile. While wearing temporary veneers, however, you'll need to avoid hard meals that can damage them, such as raw veggies. Be sure to also stay away from sticky foods that can tug or shift your veneers out of place, like caramel. Once you have your final set, you should be able to enjoy your favorite meals like normal. For extra precautions, try limiting how often you eat hard, sticky, and chewy foods.