Dermal Fillers – Longmont, CO
Enhancing Your Smile
with Natural Intervention
There are some inevitable truths of life that everyone must face, one of which is wrinkle development and collagen loss that leaves your facial features looking sunken. If you feel these effects of aging are impacting your confidence, you'll be happy to know that our team at Coats Dental Group can help. We offer neurotoxin injections as well as dermal fillers to minimize the impact facial scarring and wrinkles have on your self-esteem. These non-invasive cosmetic solutions are an excellent choice for most patients, just give us a call today to schedule an appointment!
Why Choose Coats Dental Group Family & Cosmetic Dentistry of Longmont for Dermal Fillers?
Dentists with 25+ Years of Experience
Can Be Combined with Other Neurotoxin Injections for Ideal Results
Convenient Comprehensive Dentistry
What are Dermal Fillers?
Juvéderm dermal fillers in Longmont often get compared to BOTOX, but the truth is, these are two different treatments. Neurotoxin injections like BOTOX utilize a diluted bacteria to smooth-out and release tension-filled muscles that cause wrinkles, while dermal fillers offer a more natural alternative to attacking the effects of aging.
Juvéderm injections are made from hyaluronic acid, which is a substance that is naturally produced by the body and known to replenish the skin's volume and hydration. Once injected into certain areas of the face, dermal fillers can restore the feature's plumpness and tightness, offering a more youthful glow.
Who is a Good Candidate for Dermal Fillers?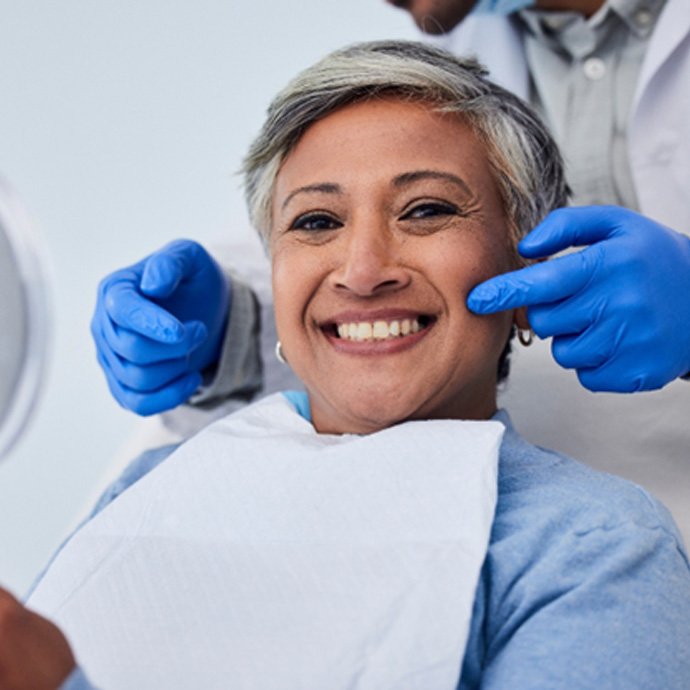 Juvéderm is excellent for patients wanting to address a wide range of facial cosmetic imperfections, including the ones we've listed below:
Thinning lips
Shallow facial contours
Facial creases
Sagging in certain areas due to collagen loss
Deep wrinkles and grooves
Scarring
Before we administer the injections, we'll ask you about your medical history to determine if any conditions, such as allergies, neurological problems, etc. would not make you a good candidate for this treatment.
The Benefits of Dermal Fillers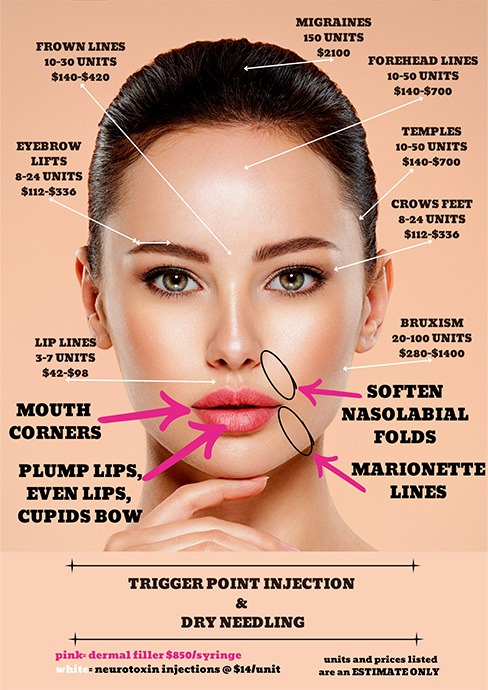 Dermal fillers offer several benefits, such as:
The ability to be combined with other neurotoxin injections for wrinkle-minimizing and volume-restoring effects.
A quick treatment that typically only lasts around 40 minutes, with optimal results appearing in about two weeks.
Natural-looking, smile-enhancing results.
A minimally invasive treatment with virtually no recovery time.
Boosted confidence due to a younger appearance.
More affordable than more invasive cosmetic surgeries.