Meet Your Dental Team – Longmont, CO
To Us, You're Just Like Family
It's our belief that patients should feel like they are visiting an old friend or family member whenever it's time for a dental checkup. As you get to know our dental office more, you'll find Dr. Coats enjoys serenading his patients while he helps them achieve a healthy and beautiful smile! With that said, we encourage you to learn more about Dr. Coats yourself ahead of your next appointment through his detailed bio on our website.
Mary, Office Manager
As our office manager, Mary does a great job of helping patients get the dental treatment they need while also ensuring that all team members reach their true potential. She has a degree in Management and has been leading in the healthcare industry since 2004. Mary has been married since 2002 and has two children and two fur babies (a Poodle named Fonzie and an Australian Shepherd/Border Collie mix named Sammy). Outside of work, you can typically find her biking, paddle boarding, or spending quality time with family!
Janell, Treatment Coordinator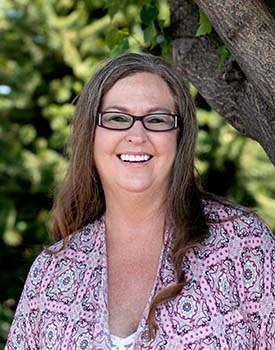 Janell's dental career spans 25+ years. She loves all of the patients, coworkers, and overall environment here in Longmont! At home, she spends a lot of time with her mother and her grown son Austin. She also enjoys scrapbooking, doing yardwork, cooking, camping, visiting the lake, fishing, and dabbling in all sorts of crafts.
Andi, Dental Hygienist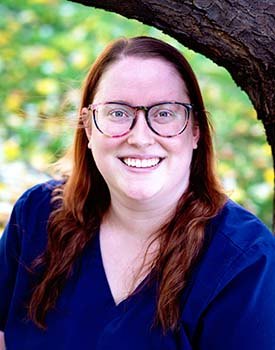 As one of our hygienists, Andi really values building relationships with patients from appointment to appointment! Outside of the dental office, she is happily engaged with two cats. She spends her free time reading, watching TV, hiking, swimming, or hanging out with family.